How To Become An Influencer at Dealspotr
Share This:






How To Join
Do you need a Dealspotr Influencer Access Code? If you are looking how to become an Influencer at Dealspotr, you have come to the right place. I will show you how to become invited regardless if you are a current member or a new member. Becoming an Influencer is a great way to boost your income and save money.
After writing my first post on Dealspotr, called What Is Dealspotr About? If you want a more detail overview of the ins and outs of Dealspotr head over there to read more about it.

Maybe your wondering, "Why multiple posts on the same subject".
Simple.
It is awesome! It's fun and easy to make money and save money here. It adds up faster than most other ways of earning money online. Without the drudgery of doing online surveys.
That is why I love Dealspotr. They also have the foresight to see how important community is for a website. Then to also base their website on having their users experience a top priority. This is the key to success in any field, and Dealspotr gets this right in spades.
What Is Dealspotr?
It is basically the "Wikipedia of deals". Where numerous avid astute shoppers add, check, and assist, (get this) millions of deals on Dealspotr website. Having up to date current and relevant deals is another top priority.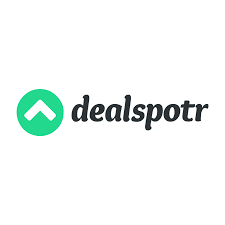 It is also the world's most accurate and complete database of deals.
But it doesn't stop there. Nope. They have a healthy rewards program for members that accurately post deals and generally maintain the current deals found. Posting accurate and up-to-date deals is paramount, so make sure you fill out the information correctly and read up on it before posting. It's not hard to do, especially after the first one. So, you earn rewards for just posting deals you find.
Members can be rewarded in two ways.
Amazon Gift Cards
PayPal – Need to be a Gold Influencer ( stay tuned, I will tell you how below)
Break Down Of The Three Levels Of Influencer
Each level brings better benefits. I would highly recommend you attain the Gold Status because of the significant benefits.
Would you believe you will make $35.00 just for signing up for Dealspotr and writing a review? I would love a company to pay me $35.00 for writing an honest review of them. I wish companies all paid this amount.
They also will promote your review, getting more eyes on your website and article. Free advertisement. Can' beat that and it will surely bring more eyeballs to your site.
What to do if you don't have a blog…Well, you can get two free websites right here. Yep, they are 100% free. Also if you want to learn how to build a website and get that website generating cash properly, I suggest you read my review on Wealthy Affiliate. I am a premium member, and this is how I learned and still learning for that matter, and you can too.
Bronze Status
Benefits:
Inclusion in the Influencer directory. Great exposure for your website.
$5.00 access code for your readers. If people sign up under you, they get $5.00.
How To Unlock:
Simply just register with Dealspotr and confirm your email.
---
Silver Status


Benefits:
Verified Influencer badge on your profile
Affiliate upgrade: Earn 20% commission rate +$2.00 up-front
How To Unlock: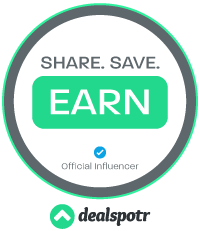 Complete your new user checklist (it's the orange box at the top of the screen)
Enter your blog/website URL in your settings.
Place the Dealspotr Button on your homepage.
Once it's posted, validate your site.
---
Gold Status
Benefits:
Double (2x) lifetime points multiplier
The ability to redeem your points for cash via PayPal. Just enter your PayPal email in your settings
Be featured on Dealspotr's homepage.
How To Unlock:
Post your first five deals on Dealspotr.
Write a post/article on Dealspotr detailing information about them.
Submit your article for review.
---
Now On To: How To Join As A Influencer

To join as a Dealspotr Influencer, you are going to need an access code. This code will give you an automatic upgrade to the Verified Influencer status.
Enter Influencer Code = oXZjm7Su
If above code doesn't' work, simply email me at dan@highlandermoney.com with the subject as Dealspotr Access code and I will email you with the access code. Or you can simply comment below asking for a code.
The reason for having to dish out access codes like this is due to people taking unfair advantage of the Dealspotr system. This helps severely cut down on that.
After you get the code from me, you can go here if you have not registered with Dealspotr.
If you are an existing Dealspotr member, click this link after I give you an access code.
https://dealspotr.com/influencer-network?step=upgrade.
If you just want to join Dealspotr and not join as an Influencer, you can do so here
Join Dealspotr or just enter the code Sabusan
A Couple Of Suggestions
The first thing to do before writing a blog on Dealspotr is getting to know how the site works. Become familiar with it, by perusing the site, spotting deals, adding a couple of deals, finish setting up your personal info. You will more efficiently write about it if you have the general idea of how Dealspotr works.
When writing your review be honest, highlight good and bad things you find.
In Closing

Dealspotr is set up to reward active contributors generously, it is not difficult to add value as a member, and I feel anyone can do it. As an Influencer, you are actively helping Dealspotr grow its community and help people save money. Two very positive endeavors.
So contact me and get started Share, Save, Earn at dan@highlandermoney.com to request an access code or just comment below with an active email account.
 Also, if at any time you need help, please feel to contact me within Dealspotr or here.
---
If you want an access code or questions or comments, please do so below. Thanks!
Save
Save
Save
Save
Save
Save
Save
Save
Save
Save
Save
Save
Share This: