How to Rearrange Pins on Pinterest
Share This:





Quick and Easy Tip
Today, I want to share with you a quick and easy Pinterest tip. How to rearrange pins on Pinterest. This is a great way to make sure your content gets seen by as many eyes as possible. If it's way down at the bottom, who's going to see it there? So, let's get those important pins to the top.

Sharing Is Great!
We all have found so many interesting and cool ideas on Pinterest, but it's more than that. You have the ability to share with the whole world your creations. By making multiple boards and adding pins to these boards. Be it crafts, web pages, ideas, videos, projects, recipes, blog post and much more.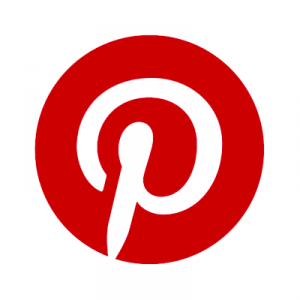 Pin Placement
If you're like most people, you want control over the layout of your pins within your boards. The pins you most want to be seen by more people, you want at the top. Without having visitors to scroll down to the bottom to see them. You want them strategically placed! Either to make it more aesthetically pleasing or more able to easily promote. Especially if you want to promote something seasonal, but it's at the bottom of your board. You would want to move that item to the top.
You would think you could drag your pin within your board and put it where you want it. That would be the easiest way, right? But Pinterest hasn't yet designed this into their site, YET…
If you try dragging and dropping a pin within your board, to the top it asks you to "Pick a board," then if you choose the same board you are in, it just makes a copy your first pin. So now you have two copies of the same pin. Then when you click on the new arranged pin it goes back to your original pin, so you have to click more times to get to the pinned website. That won't work for me!
If you are confused about Boards and Pins, I have circled in red below in the pictures to help highlight pins and boards. You can always tell buy what that area says, if it says, "Add a Pin"you're in your Pins, if it says, "Create a board" you are within your boards. Simple.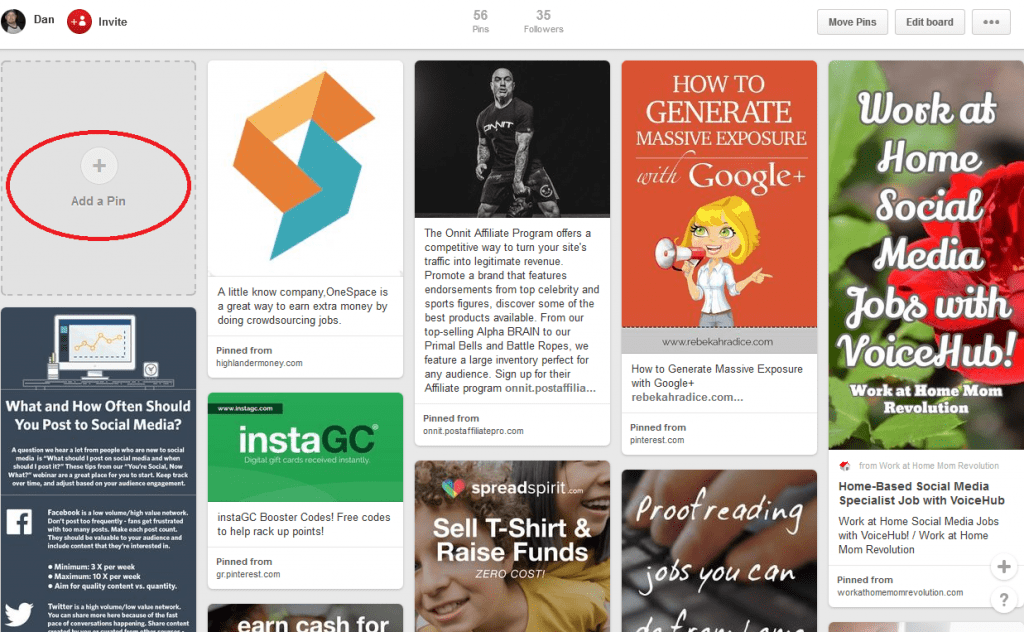 Board Placement
***Key Point*** You can move your boards around by dragging and dropping, wherever you want. But you can't move your pins around by this method of dragging and dropping.
I don't understand why Pinterest can't let us move pins this way, also.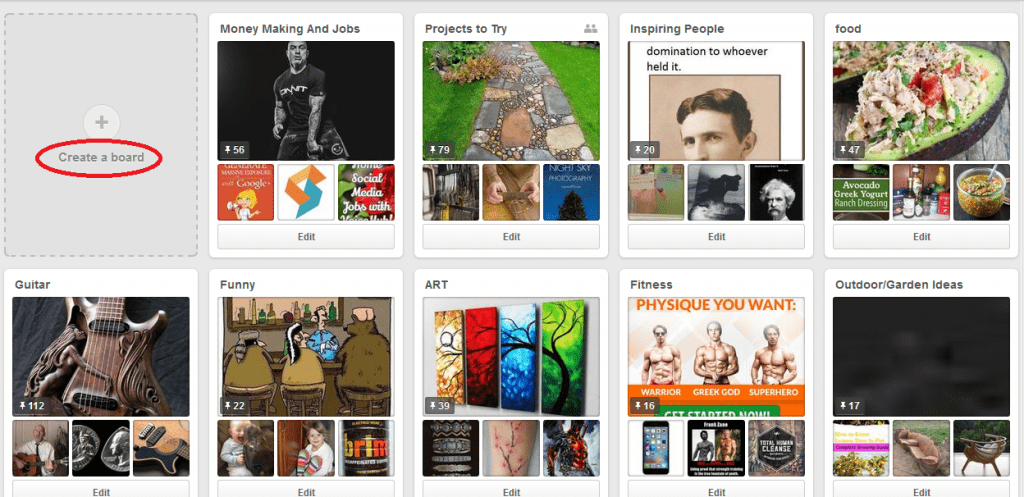 Take Control Back of Your Pins

So I am going to show you how to rearrange pins on Pinterest and take back control of the placement of your pins.
Once you are on whatever board you want to rearrange, Click the Move Pins button (Circled in red below)  located in the upper right-hand side of the screen.

---
Once you click the Move Pins button, every pin in your specific board will now have a greyed out checkmark box in the upper right side of each pin. Next, you can select one or as many pins as you want by checking this box. I chose just one, (1)the one circled in red. Then you click The move button (labeled 2 and circled).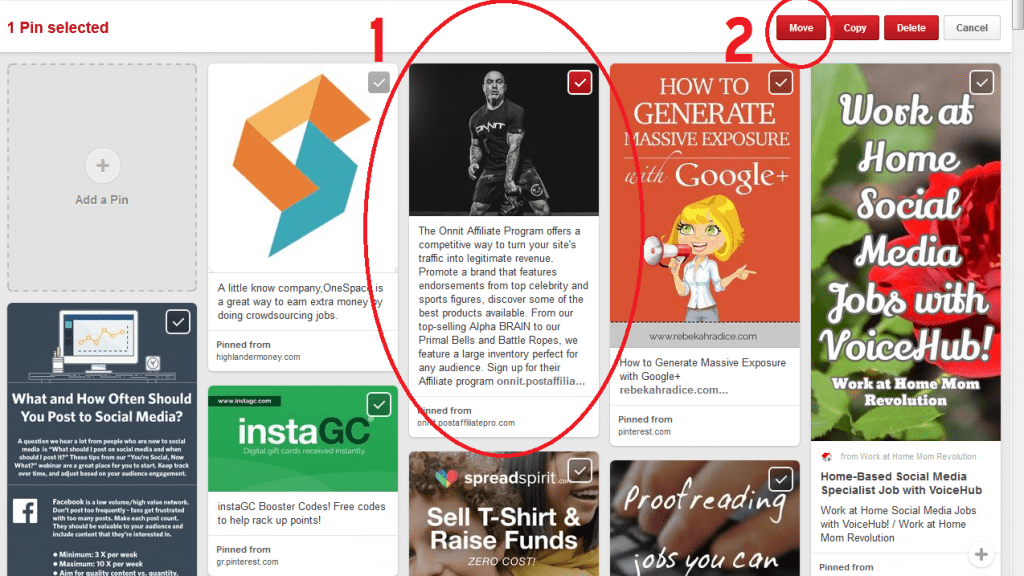 After that is done, a new box will pop up and ask you to "Pick a new board for this Pin." You can either choose the same board you are at or a different one from the pull-down menu. I choose the same board. Then click the move button.
Now you will see the pin is moved to the top left in the first position. This will hopefully help keep your most important information easy to see and read.

Bonus Tip

You can also change the cover of any board (The bigger red circle) by selecting the Edit button(smaller red circle). The cover is the larger picture beneath the Board's name. Then click the Change button.Then flip through the images within that board to pick the right Cover. That's it.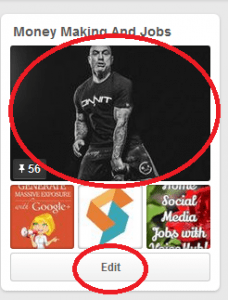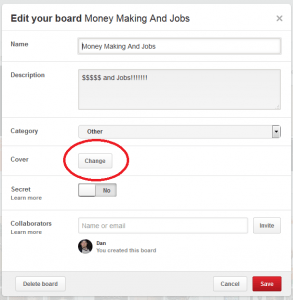 I hope this helps you on how to rearrange Pins on Pinterest. If you want you can also follow me, and I will follow you back, on Pinterest.
My page is https://www.pinterest.com/dcnagel/
---
If you have any other tricks or tips for Pinterest, I would love to hear them.
Share This: