Wealthy Affiliate For India
Share This: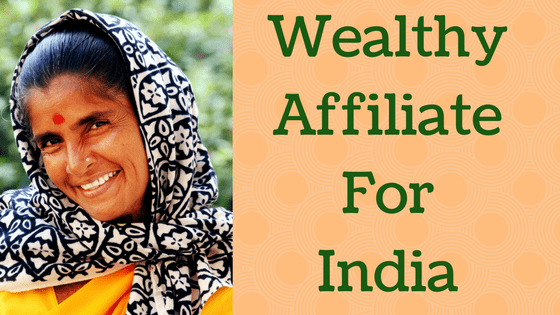 Wealthy Affiliate for India. I got a couple of emails recently about are people able to sign up for Wealthy Affiliate that are from the country of India. To my surprise, I found out some interesting answers to what I thought was a pretty cut and dry questions and answers. I guess I was ignorant, so I thought I would write a short post on the matter addressing the question, to provide information for people looking to join from India and also from anywhere around the world.
Also, I forgot to mention, if you are unfamiliar with Wealthy Affiliate, I suggest you check out my full in-depth review, Wealthy Affiliate Review.
My initial thought was, of course, you can join Wealthy Affiliate, no matter what country you are from, but this was shockingly wrong.
Let's Try To Clear Things Up Here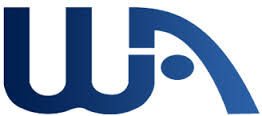 First and Foremost, Wealthy Affiliate is international. There is currently members from every country in the world at Wealthy Affiliate. Truly, making Wealthy Affiliate a global community.
Now, in order to clear things up, we need to know about the membership program at Wealthy Affiliate. Wealthy Affiliate has two membership available in order to join.
Free Membership Account – absolutely free to join, limited training available but it's enough to get you going. If you are not from a banned country, you get the $19.00 off the first month if you sign up with a free member within the first seven days of joining under me. A great savings and a discount for getting your feet wet.
Premium Membership Account – to get access to all the available best training found on the internet, dealing with affiliate marketing, you must pay a monthly fee of $47.00. If you want to get a cheaper plan head over to my page on Concerns & Fears of Joining Wealthy Affiliate. As I break down the cheapest way of getting Wealthy Affiliate premium membership.
Now that we know about the membership options at Wealthy Affiliate we can clear things up. Two really import details about joining Wealthy Affiliate.
If your from India or for that matter, any country in the world, (except Nigeria) you can join the Premium Membership.
If you're from India or any banned country, you can't join the Free Membership account.

There are numerous members at Wealthy Affiliate that are premium members that are from India. If you are from a banned country, this is the only legit way of joining Wealthy Affiliate, is to join the Premium membership. There are no restrictions for the paid version(premium) of Wealthy Affiliate. It's the free version of Wealthy Affiliate that is restricted to certain countries. (update: Nigeria is now banned from joining Premium membership as well as the free membership)
So, you will not be able to join Wealthy Affiliate Free Membership if you are from India, but you can join the Premium Membership at Wealthy Affiliate. Only the paid version at Wealthy Affiliate, which is the better version anyways, if you ask me.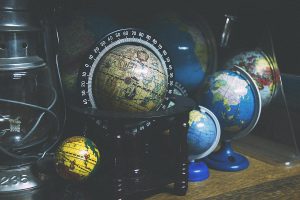 What Countries Are Banned From Joining Wealthy Affiliate?
Currently, there are a total of seven countries that can't join the Free Membership at Wealthy Affiliate.
India
Nigeria (update, people from Nigeria are unable to join Premium account as well as the Free membership)
Philippines
Pakistan
Vietnam
Bangladesh
Egypt
Reason Why Certain Countries Cannot Join The Free Membership At Wealthy Affiliate
You might be asking yourself why are these certain countries banned from joining a free membership at Wealthy Affiliate. Well, it's because of a lot of hacking and cheating from members of those banned countries. High fraud rates, high spamming rates, and unfair gaming of the Wealthy Affiliate system. So, in order to protect their system, they opted to ban the most prolific countries cheating. Can't really blame them as they are trying to protect what they have built and maintain an honest system.
So if you're serious about joining for the sole intended purpose of creating a website and business and not gaming a system, you can do so by joining the Premium account available at Wealthy Affiliate.
If you're trying to pay for a premium account and your country (other than Nigeria) is not listed, try to select an adjoining country, your neighbor country and try to sign up that way.
What Types of Payment Will Wealthy Affiliate Accept For Joining Premium?
If you are interested in joining Wealthy Affiliate and wondering, "what form of payment they take?", as this can be confusing because some countries don't allow certain types of payments.(like PayPal)
Wealthy Affiliate accepts PayPal, MasterCard, and Visa credit cards.
Does Wealthy Affiliate Support My Language?
The amazing thing about Wealthy Affiliate is that it supports 100% of any languages in the world. The only problem, however, being, that you will need to understand English to fully understand the training offered as well as connect with people and requesting help. If you are able to understand the English language, then you could learn the training and then apply it and use your native language to create a website, entirely in your native language.
What Do You Need To Join Successfully Join Wealthy Affiliate
Ideally, you would need a laptop or PC for optimally work on your website(s).  You might be able to use some type of Ipad or equivalent, but it with typically be a lot slower due to the lack of a keyboard. But it is not impossible. Also what is needed is a broadband connection to get going.
Well Your Set On Learning Affiliate Marketing And You're From A Banned Country, Now What?
If your set on learning affiliate marketing and want to join a system that teaches you affiliate marketing and you can't join due to your country being banned by Wealthy Affiliate, I have a couple of recommendations for you.
Chris Farrell program – This is a good program, second to Wealthy Affiliate of course and a good alternative to Wealthy Affiliate.
Blog Ninja program  – They pay you $1.00, just to join and teach the fundamentals of affiliate marketing. A lesser program but will get you going. You can also read my full reviews here, Is Blog Ninja A Scam? and Does ShoeMoney Work?.
Summary
Wealthy Affiliate is a fantastic learning and support site and is unmatched in affiliate marketing learning, so I highly recommend you join the premium if you are on the banned country list. You will not be disappointed. Be prepared to work and see your results. I hope this page has helped clear things up for you.
---
If you have any question or comments, I would love to hear them. Thanks!
Save
Save
Save
Save
Save
Save
Save
Save
Share This: