PrizeRebel Review – What Is PrizeRebel.com? Detailed Breakdown
Share This:





Product Name Review
Name: PrizeRebel
Website: www.prizerebel.com
Price: Free to join.
Owners: unknown
Overall Rank: 7.9 out of 10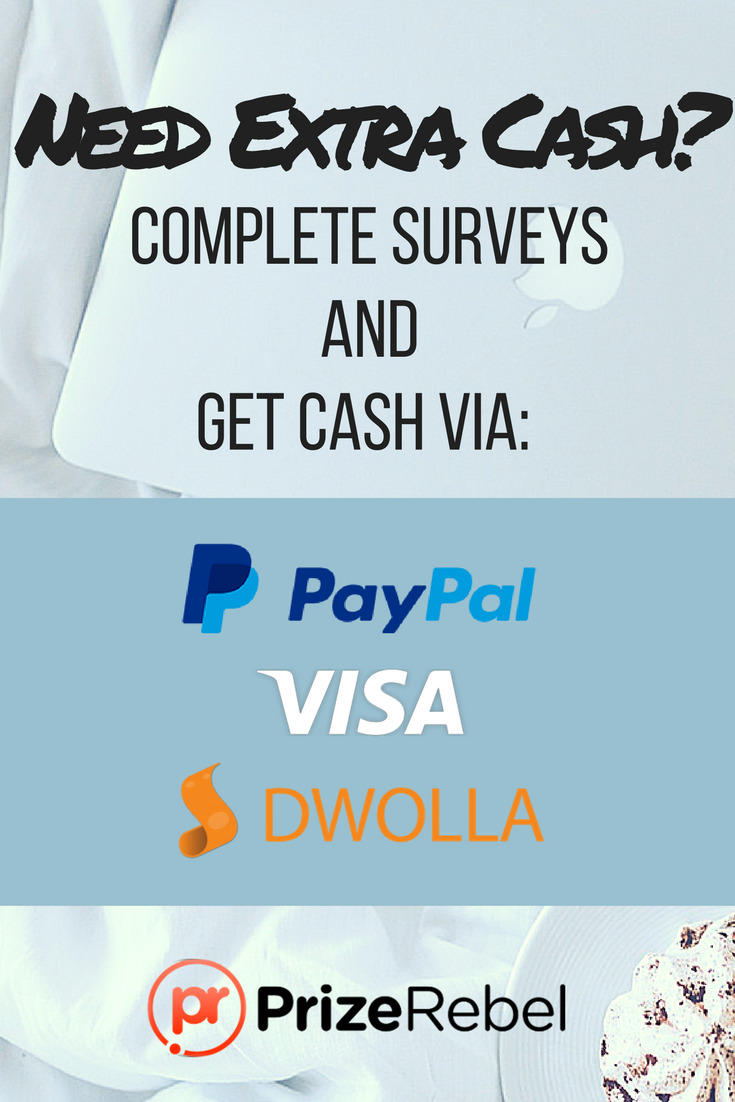 PrizeRebel Overview
Let's get right into this review.
What Is PrizeRebel?
Well, this is a free to join, rewards site that pays you to complete tasks. Also known as a GPT (Get Paid To) /survey site. Where you are credited points for certain actions. These points can be then transferred to a reward. They have numerous methods of receiving rewards which I will list below.
Countless electronic and physical gift cards from your favorite stores. Like for example Amazon, Target, eBay, etc.
Game codes for popular games.
Gift codes for XBOX Live and PlayStation.
PayPal.
Bitcoins
Dwolla
Direct Bank Deposits.
These payments will be completed within 24 hours of requesting redemption. Gold members and higher will receive their payment in 5 minutes.
How Do You Earn Points?
Currently, there are eight methods of earning points at PrizeRebel.
Survey taking.
Watching videos.
Referral program.
Completing a task.
Collecting your daily points.
Beating the daily challenge.
Entering into a contest.
Winning in their Lucky Numbers Game.
How does the point system work?
For every 100 points equals $1.00.
This is very important to know, as you can determine if a particular task is worthy of your time and to know how much money you really have. The lowest amount you can cash out at is 200 points or $2.00, so you have to earn at least 200 points in order to receive a reward. This isn't bad, as I have seen other similar sites that you have to have at least $30.00 worth of points to cash out.
5 Account Levels
I really love seeing companies have benefits for active members. PrizeRebel has an incentive program for members that are working consistently. This consists of five levels, starting out at the Bronze level and maxing out at Diamond Level. The higher the points you earn, the more benefits you receive.
Below is a chart highlighting the point requirements and incentive.

Is It A Scam?
No, it is not a scam.
These kinds of sites are often thought of as scams. This is due in large part to the fact that they don't pay well. Often times people join and think they will be making some good money, when in fact, they are not making good money at all. It is up to the individual to determine this beforehand if it is worth their time.
Sign Up On Prize Rebel here to get yourself started.
The important fact here is that PrizeRebel will pay you for your work. You will be paid if you meet their minimum payout amount of 200 points. Please don't confuse this as having a second job, while this does pay it will probably not replace an income. I think of it more as extra spending money.
If you are looking for a more realistic way in which to earn money online, I recommend you start affiliate marketing. This is what I use to earn money and you can too. To learn how I learned (Yes, I'm still learning and growing) and earn money online head over to my review of Wealthy Affiliate, found here, Wealthy Affiliate Review.
The Good & The Bad
The Good:
Paid fast!
A great looking site!
The site is easy to navigate as well, making a very good overall pleasing experience for users.
They have a PrizeRebel browser button you can install that makes it easy to stay up to date on your account.
Low payout threshold. Just $2.00 and you can request a payout.
Great Support!!! With many options to help you with any problem. Like an FAQ page, Get Help, Help Videos, and even a site tour.
An active referral program. If you love using PR why not promote it and make additional money off of referring friends and family on social media or through email.
A tremendous FAQ page, that is built out to help with many common questions and answers. Love to see a good quality FAQ page when evaluating a company.
Promo codes = Free points, which equals EASY money for you. As PR occasionally post promo codes on their Facebook and Twitter page or via their browser button.
A really like the Reward Goal PrizeRebel has, as this is a progress bar that you can set up the price and what gift card or method of payment you want. This can easily be checked to see how close you are to your goal.
A huge amount of members. How big? Try 7 million members strong.
This company has been around since 2007.
A solid reputation for paying its members in a quick fashion.
Multiple ways of earning points! I like seeing this, as it gives people options.
Rewarded for being active, as they have 5 levels: Bronze, Silver, Gold, Platinum, and Diamond. Which each level increase you earn an increase in benefit. These levels are set a decent amount, so with a little effort, you can be easily rewarded.
Few complaints about this company. This is really impressive considering how large their member base is.
The Bad:
As with any survey or GPT (Get Paid To) sites, you are not going to get paid much money for your time. Less than minimum wage for sure and your time might be spent better on other methods. But…if you are aware of this, it is a great way to make extra spending money in your free time.
A bit of your privacy is exchanged for points, at least in the survey portion. As companies want personal information and opinions and pay for this information, which users of PR are paid for this exchange.
Surveys can be frustrating. Both completing them and being qualified to do them.
Some surveys have qualifying surveys that you have to take before taking the actual survey. This amounts to wasted time if you are not qualified. This can be unclear and you are thinking you're completing the survey but in fact, are doing the pre-qualify survey.
Surveys are only for USA, UK, CA, and AU residents.
Some PrizeRebel Tips
Install the Prizerebel browser button. This will let you know of important opportunities that come available as soon as possible.  This is important to earning the most you can as you will be alerted to when a survey is available. This will also alert you when a promo code is released for quick easy points and will guarantee you won't miss out on them free points.
If you're new to the GPT sites, I first recommend you do at least one or two of each of the ways to earn points at PrizeRebel. This will help you determine what you like doing what you don't like doing. You don't really know until you try it. Right? Then focus on what you like doing. This will make it an overall better experience for you.
PrizeRebel Alternatives
Who is PrizeRebel for?
This is for people looking for extra spending cash. You will not earn enough money to replace a part-time job or full-time job. But if you are aware of this you can earn extra spending cash.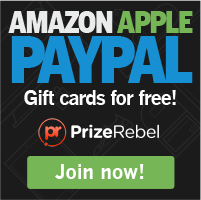 PrizeRebel Tools & Training
PR has pretty good training available. As you can click the question mark located at the top right hand of the screen to access this. They have five Help videos to help familiarize your self with PR features. They also have a tour guide which will also help you if you're new to PrizeRebel.
Is There Support At PrizeRebel
There a multiple levels of support here. This is a good determining factor for a company's reputation and legitimacy.
PrizeRebel Price
Free membership, as they pay you for task completed.
My Final Opinion of PrizeRebel
I really enjoy the layout and design of there website. Coupled this with many ways to earn and a solid support and training makes this one of the better GPT/Offer sites out there. Low payouts which are always nice with multiple methods of payments are sure to please newbies and experienced users.
If you are looking for a way to earn a little extra spending money, PrizeRebel is one of the better offer sites I have reviewed.
Name: PrizeRebel
Website: www.prizerebel.com
Owners: unknown
Price: Free to join and make money.
Overall Scam Rank: 7.9 out of 10
VERDICT: LEGIT
Hold On, Before You Go…
If you are looking for a 100% legit way to make money, by owning your own online business. It provides the best training online along with the most helpful and friendly community online, with all the support to get you building your online business. I recommend you read my #1 Recommended Program and sign up to get started today.
Share This: