What Is Checkout 51 About?
Share This:






Checkout 51 Review
Name: Checkout 51
Website: https://www.checkout51.com/
Price: Free to download and use.
Owners: News America Marketing
Overall Rank: 7.3 out of 10
Checkout 51 – Product Overview
What is Checkout 51 about? Well, try this on for size, it's a grocery saving app that pretty easy to use. Saving money is very interesting to me, but I don't go overboard with it, where I'm a miser or something like that. If it's easy to use and not impractical – I'll use it. Also if the app sucks, just forget about it, I will delete it. Not the case here with Checkout51, it's really easy to use.
How Does Checkout 51 Work?
Well let me try to explain it, and you can see for yourself. It's pretty simple to use.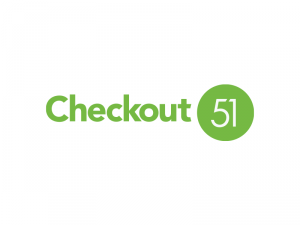 Peruse the offers from Checkout 51 that are updated every Thursday. Found here.
Buy the products you want from the current offers list

from any store

.
Take a picture of your complete receipt, to show proof.
Earn cash. Yes!!! Reach $20 and cash out. They will send you a check in the mail. Expect a week or two weeks to receive payment.
Checkout 51 can be download on iOS or Android and also be used exclusively on a computer if you don't have a smartphone. Just scan or take a picture of your receipt then upload it.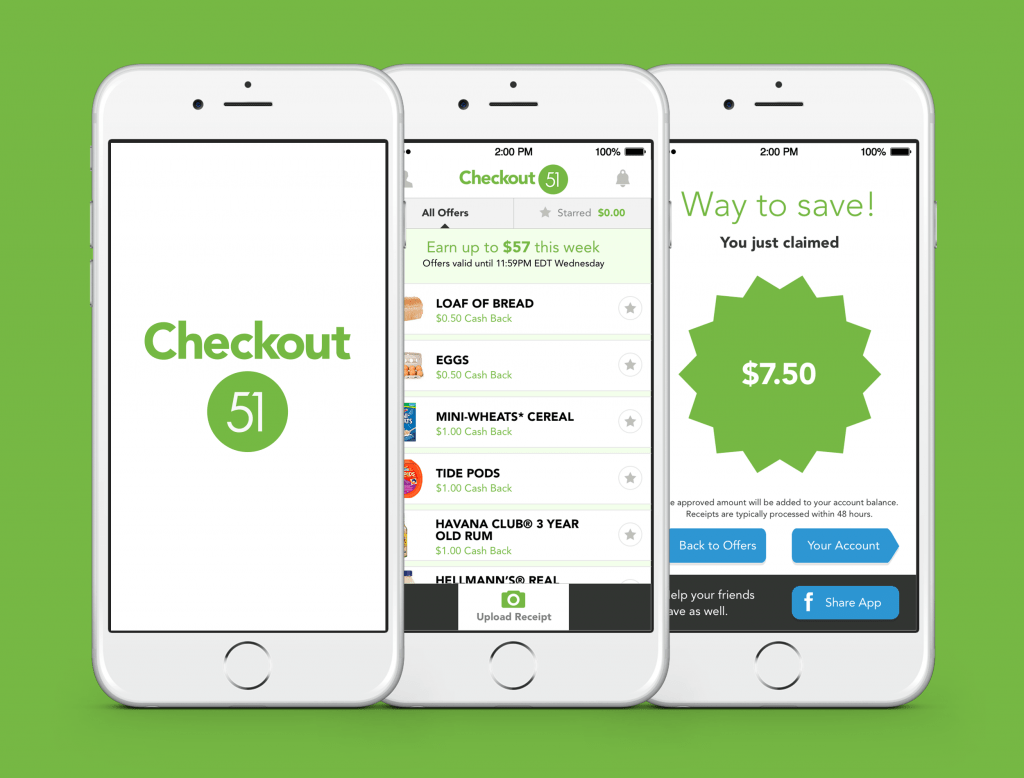 The Good & The Bad
The Good:
New offers are updated weekly. Click here to check out Checkout 51 current offers.
Not store specific. You can buy at any store.
Lots of product to receive cash back on. Stuff you might actually use and need. Eggs, milk, and cereal.
Checkout 51 has an affiliate program. If you would like to support my website, please click here, Join Checkout 51 Now.
Don't need a smartphone to use Checkout 51, and you can use Computer or Smartphone.
The offers are substantial. At the time of writing this, the lowest was $0.25 and the highest $10.00. Not too bad. With lots of $1.00 and $2.00 cash backs available.
Products can be purchased at Overseas US Military Bases.
When you sign up, they give you a special bonus of adding $0.50 to your account with your first upload of a receipt.
Online purchases are also eligible for cash back. All you need is itemized packing slips as proof.
A chance to win

$500.00

on every grocery trip when you spend

$60.00

or more, just submit your receipt to qualify.
No actual physical coupons involved, so quicker getting out of the store.
Decent receipt approval times.
As of 10/13/2016 Checkout 51 is now available in Spanish. Which is a really great thing for Spanish speaking families to save money. I guess its the first grocery savings app available en Espanol. Just join Checkout 51 here, then under your name on the top right-hand side. Click View Account. Then the fifth one down is where you select which language.
The Bad:
Checkout 51 is not available internationally. Just the United States and Canada.
No PayPal option. Must receive payment by mailed check.
All receipts must be in English or French. No Martian…(area 51 reference)
You won't be stuffing your pockets with hundred dollar bills using this program. But money saved is great and does add up rather quickly.
No known phone number to contact them with questions.
The print feature is a nice gesture, but it doesn't work. Checkout 51 should have it where you can star the offers you like(which they do have) then print your starred items to take to the store with you for easy shopping(they don't do this right). I know you can just look at your phone, but I am old school and want a paper list. They have a print button, but it only prints what is currently on your screen, not the full list.
Giving up a little privacy about yourself by providing what you are purchasing. This information is gathered and profiled about you somewhere.
Checkout 51 Tips
Double check offer list before shopping, then immediately upload a picture of receipt after purchase. This practice will ensure you get the deals you want and avoid the deadlines. If you wait, you might forget to upload the picture of the receipt.
New offers are available on every Thursday. Plan accordingly.
Scan over the current cash back offers and star the ones that interest you to find them easily. It will add up the total amount you can save by starring the ones you would like to buy.
They also have a print button to print out the current offers.
Be sure to take good clear pictures of your receipts. Take photographs of the whole receipt as well. If you got a lengthy receipt just take multiple shots, making sure to get all the details.
Can sometimes use a combination of coupons and discounts on top of Checkout 51 offers. Unless stated can check this by tapping the offer to see conditions.
Be mindful of when you need to purchase and uploaded receipt within the valid date range.
Make sure to buy the exact product listed. Important. Watch for sizes, different flavors, etc., etc., etc.
Can unlock more offers and rewards by joining specific reward programs, like the Kellogg's Family Rewards.
Be mindful some of the offers are only available in limited quantities. Just tap the offer within the app to see claim limit.
By using coupons in conjunction with Checkout 51 you can quite possibly be money ahead instead of paying for the product.
Get the most BANG for your BUCK. Use other receipt apps in conjunction with this app. Since you are already taking pictures of your sexy receipts, (shame…shame) might as well take pictures of other apps that are simple to use and save even more money. Apps like Receipt Hog and ReceiptPal, click to read my full in-depth reviews. Broh, imagine the money you'll save. I do it and you should too. Bro.
Checkout 51 Alternatives
Saving money alternatives to Checkout 51. I also linked the reviews I have done on those companies too.
Who is Checkout 51 for?
Anybody that is looking to save a buck. If you are on the fence, just give it a try at least once, to see if it is that big of a hassle for you. But I think you'll find it relatively simple and not that hard to do.
Checkout 51 Tools & Training
Not to complicated here as they do inform you of the steps to get going. You really don't need training on the platform.
Checkout 51 Support
To get support at Checkout 51, they have pretty expansive helpful links at the Help Desk if you happen to need any help. They have General Information, App & Website Support as well as a Submit a request, to get a hold of someone.
Checkout 51 Price
Free + Free = Free
My Final Opinion of Checkout 51

What is Checkout 51 about? Well, it's another way to easily save more money on groceries you are already buying. Everybody buys groceries and so, in turn, this is for everybody. I wished they paid at lesser amounts than $20.00, but that's not a deal breaker. The positives far outweigh the negatives here at Checkout 51. Sign up now and start saving on your weekly grocery bills.
I think the true power of Checkout 51 is to use this in conjunction with other apps (like I mentioned in Tips above) and with other coupons when you can, and/or sales. Thereby multiplying your savings instead of just using one means of savings.
Checkout 51 at a Glance…
Name: Checkout 51
Website: https://www.checkout51.com/
Owners: News America Marketing
Price: Free to download and use.
Overall Scam Rank: 7.3 out of 10
VERDICT: LEGIT
Hold On, Before You Go…
If you are looking for a 100% legit way to make money, by owning your own online business. It provides the best training online along with the most helpful and friendly community online, with all the support to get you building your online business. I highly recommend you read my #1 Recommended Program and get signed up to get started today.
---
If you have any question or want to comment on your feelings about Checkout 51, I would love to hear them. Thanks
Save
Save
Save
Save
Save
Save
Save
Save
Save
Save
Save
Save
Save
Save
Save
Save
Save
Save
Save
Save
Save
Share This: