Is Indiegogo A Scam?
Share This:






Indiegogo Review
Name: Indiegogo
Website: https://www.indiegogo.com
Price: Free to sign up and create a campaign
Owners: Danae Ringelmann, Slava Rubin, Eric Schell
Overall Rank: 7.8 out of 10
Indiegogo – Product Overview
Is Indiegogo a scam? What is Idiegogo?
This company was founded back in 2008 in the greatest city by the bay, San Francisco. Indiegogo was a real trailblazer, as it was one of the first companies to offer crowdfunding. Crowdfunding helps people get much-needed money to further their movie, idea, business, charity, book and just about whatever and I do mean whatever, as you will see later. Famous actors, like James Franco, used Indiegogo to fund his Palo Alto Stories, Indie film for example.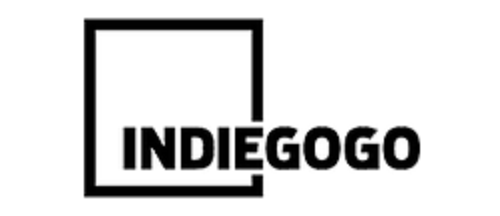 Indiegogo is the platform from which entrepreneurs can create a campaign to raise money and to have contributors (donors, investors or customers) fund a campaign, by donating money. Whereby, Indiegogo takes a slice of the pie, a 5% cut from contributors donations. If thru a credit card the CC takes 3% and $0.30. With an astounding 15 million visitors to their site a month, they sure do have the eyeballs to help get your campaign funded.
As you would imagine this is just ripe with the people wanting money for fictitious ideas or scams or just pure laziness. On the other hand, it is filled with positive socially benefiting ideas that need to be funded to make this a better world to live in. The yin and yang, the good and the bad. Revolutionary ideas and platforms are just plagued with scams as well as legitimate social causes.
Perks
What do people get for contributing to a campaign? Well that varies, as each campaign offers something different. Perks can be in all forms, sizes, and prices.There are rules as some things that can't be used as a perk.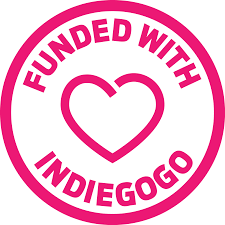 Some examples of perks.
Public acknowledgment
A thank you note.
A part in a movie.
How It Works
There is basically a three-step approach to get a campaign going til completion.
Pre-launch
Crowdfunding
Marketplace
Some Examples of Successful Campaigns At Indiegogo
An example of a successful pitch video that was funded at Indiegogo.
Let's Build a Goddamn Tesla Museum $1,370,461.00 raised
A bullied bus driver money for a vacation $703,123 raised.
Skully Smart Motorcycle Helmet $2,445,739 raised.
Save Lakota Sacred Land
Solar Roadways $2,200,341 raised.
Raised Money for Hurricane Sandy survivors.
The Good & The Bad
The Good:
Flexible Funding – This is where if you don't meet your goal, you still get to keep whatever money you did raise. Whereas some crowdfunding, it is all or nothing approach which is called Fixed Funding, if you don't reach your set goal, you get no of the money. As long as you can fulfill on your perks and
Allows you to accept PayPal payments and credit cards. But going to be hit with the PayPal 3 to 5% fee from them.
Little to no rules. Which allows you to be crowdfunding as quickly as possible.
Generosity.com was launched to help people raise money for emergencies, nonprofits, medical treatments and expenses, social causes, or other life events. As they take no cut for their platform fee. So more money is available to the cause.
A great and fantastic platform to get important projects done with the help of conscientious people willing to donate their money.
Easy to create campaigns to help you raise money.
One-click social media integration feature, that readily shares with all your social media pages.
The Bad:
People asking for money that don't have a serious idea or plan and obviously are just wanting money to be given to them. The biggest reason this is perceived a scam. iDubbzTV on YouTube hysterically and intellectually calls out these individuals in which he calls Indiegogo Excrement and also does one on Kickstarter, called Kickstarter Crap. Highly recommended.
Indiegogo makes money off of scams campaigns as well as legit campaigns because they take the 5% cut from all donations. So in theory, the more scams they allow, the more money they take in. Thereby biting the hand that feeds you.
Accepts all projects without review. Ripe for people wanting to take advantage of other people.
The hard part is getting people awareness about your campaign.
People copy ideas from legitimate campaigns and just change the names in an effort to get money.
Indiegogo Alternatives
Kickstarter
GoFundMe
YouCaring.com
CrowdRise
DonorsChoose.org
Kiva
Giveforward
RocketHub
Peerbackers
Who is Indiegogo for?
For anybody, for whatever reason, you can create a campaign at Indiegogo in the hopes of having money donated to you. Yep, anybody. It's great for raising money for social programs that would otherwise get no funding. This is the true shining beautiful part of Indiegogo, being a part of a greater cause and contributing to it.
Indiegogo Tools & Training
The training and tools to get your campaign off the ground at Indiegogo are vast. They have a pretty thorough training from running a campaign to contributing to a campaign. They even have a downloadable free Film Handbook to help with your video production.
Indiegogo Support
Support is easily accessible at Indiegogo, and the various forms of support are all here. So it has all of the normal forms of support.
My Final Opinion of Indiegogo
Is Indiegogo a scam? Obviously, Indiegogo isn't a scam but…there can be scam campaigns within the Indiegogo site. How do you find out which one are the scams? There are many legit campaigns that deserve getting funded and many scams that don't deserve even the time to read about them, let alone watch a video about them. Some scam campaigns are easily detected by our bullshit meter and others that seem legit but are not in fact not legit. As some nefarious individuals copy legit campaigns and just change the name to appear legit. As mentioned above, the YouTube Channel iDubbbzTV runs through some of the dishonest ones, and you can get a sense of the tactics used to better inform yourself. Also check out Indiegogo post on How to Evaluate a Campaign, before contributing, which gives some good tips to avoid the scams.
Yes, there are scams at Indiegogo, but also there is greatness, the greatness of humans, its when we as humans look outward and want to make a bigger positive effect on the world and have legitimately found a way. This way needs money, and this is a great platform for this to take place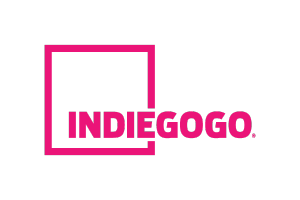 Indiegogo at a Glance…
Name: Indiegogo
Website: https://www.indiegogo.com
Owners: Danae Ringelmann, Slava Rubin, Eric Schell
Price: Free to sign up and create a campaign
Overall Scam Rank: 7.8 out of 10
VERDICT: LEGIT
Save
Save
---
If you have any questions or comments, I would be more than happier to answer them. Thanks.
Save
Save
Save
Save
Share This: