Is Gearbubble A Scam?
Share This:






GearBubble Review
Name: GearBubble
Website: https://www.gearbubble.com
Price: Free!
Owners: Donald Wilson
Overall Rank: 5 out of 10
GearBubble – Product Overview
Is GearBubble a scam? What the heck is GearBubble? Continue to read my review of a potential income resource and see if you would like to give it a try.
I like exploring different methods as well as different companies, that could possibly generate money for individuals. Let me tell you there is no shortage of companies and methods. New methods are unveiled every day. That being said, I did a bunch of reviews on multiple companies similar to GearBubble, you can read about them here,
This is an amazingly easy to use crowdfunding platform that allows you to design and sell a plethora of different products. When you launch a campaign, you have a limited campaign length. A maximum of 7 days. If you need the campaign to be longer, you can turn on the auto-relaunch in your advanced settings.

GearBubble is a site where you can design many different products and then sell the products with zero up-front cost. Once the product sells, GearBubble will deliver it, and you keep the profits. Yeah!
Check out the list of available products below.
Coffee Mugs
Shirts
Necklaces
Bracelets
Phone Cases
Hats
Hoodies
Beanies
Pillow Cases? okay…
Posters
While you are picking and creating your campaigns, like different colors sizes, and such, it shows the Base Cost along with how much in profit from the sale right next to it. Easy to understand. You can upload your own design, it needs to be a PNG file, btw. Also another helpful hint on your graphics files the background should be transparent.
The image you use can be scaled up or down to fit the size of what you want and/or rotate with Gearbubble to your liking.
Setting The Price
You have the power to determine the amount of money that the item sells for by adjusting the Base Cost and then, in turn, also determining your profit per sale. Which is shown just to the right of the Base Cost box.
Where To Advertise
Probably the best place to advertise is Facebook. You can set up your own product page or fan page, separate from your normal profile. Then using the Facebook ad manager or Facebook Boost to create an ad for your new campaign.
The Good & The Bad
The Good:
GearBubble has an affiliate program that pays a percentage of every sale if you want to promote their site. Although they don't publicize this fact as they are still working on all the metrics and such.
Ships internationally.
Have over 10 videos that help you start to get going using GearBubble. I like to learn from video and is a nice feature.
The only money you stand to lose is in advertising your campaign. So advertising and marketing are uber important.
Analytics to track and monitor the activity of your product.
GearBubble has many products to design for, compared to the other competition.
An easy way for beginners to get up and running.
The option to build your own store. This is free a gives you the ease of having an online site to sell merchandise.
Good quality of products available.
Some items ship in 1-2 days! Fast shipping!!!
No print minimum. After 1 product sells you get paid, unlike other platforms.
Customer service is handled by Gear Bubble Current problems with email support!!! Chat Is Working.
Good margins.
Short Campaigns.
Dropshipping.
Decent upsells.
Some sellers already sold hundreds of thousands in merchandise.
Great looking and useful Store Fronts.
The Bad:
12/17/2016 Due to multiple comments about the lack of support, I tried to contact GearBubble as well, and I also receive ZERO SUPPORT! This is very troublesome because when I first reviewed them, their support was working fine. I would stay away until support is back up and available again as if you encounter a problem, there is no method to resolve the issue. Chat is currently responding to questions! No support through email! A telephone number is spotty with support.
Not a lot of options to choose from what manufacturer of T-shirts. But the t-shirt quality is decent.
Doesn't allow you the option of using different brands of T-shirts.
Even with the easy setup and options, creating the first campaign can be a very daunting and uneasy feeling of committing to.
GearBubble Tips
Read my post, Tips On Designing T-Shirts And Selling Them Online for tips and other useful information.
Creative Market has cheap fonts, textures, brushes and more, which usually comes bundled for extremely cheap prices. If I need something, this is my first stop.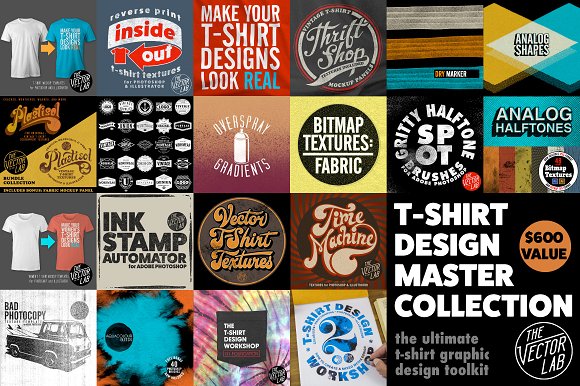 Mugs get done faster than any other product due to sublimation printing. Way faster than t-shirts.
Come up with three ideas with 3 campaigns. Otherwise, you won't be able to have your own store.
Mugs you can use an unlimited number of colors as well as Mobile Covers.
You can only upload PNG files.
If your campaign hasn't sold anything in a couple of days, go back and work on another design.
All of your graphics files should have a transparent background.
Don't get greedy adjusting your Base Cost. Go to a well know place that sells the items that you plan on selling and compare prices. Amazon is a good place to check.
Fill in the Description, actively catering to your buyer. Enter some sale slogan, for example, get this amazing coffee mug to show the person you love just how much you do love them.
If you are not a good graphic artist but have a killer idea, you can go over to Fiverr and for around $5.00 to $10.00, you can have someone design want you to want to be done graphically.
GearBubble Alternatives
There are quite a few similar companies to GearBubble.
Redbubble – Lots of products to sell, over 60 different products.
Moteefe – Sell both the US and the EU. This is rare, so jump on this opportunity to increase your base.
TeePublic – Another great site
ViralStyle – Solid & decent company with a good margin.
TeeSpring
Represent
Who is GearBubble for?
Anyone can come up with an excellent idea for a t-shirt or coffee mug or whatever. That is the great thing about GearBubble. You don't have to be a graphic artist either, and you can pay a small amount to have someone create that for you, as long as you have an idea.
GearBubble Tools & Training
To get started it is highly recommended to begin watching their training videos. They have 10 that covers most of what you need to know in order to begin designing and selling products.
GearBubble Support
Due to recent complaints and my own inquiries, the support at Gearbubble seems severely broke. As I have gotten no response. Please be aware of this!!!! GearBubble has multiple ways of support, probably the easiest is the Live Chat. Very helpful and the Fastest way of getting help is for sure Live Chat.
GearBubble Price
GearBubble is free to sell from but…advertising and marketing are not, this is something separate.
My Final Opinion of GearBubble
Is GearBubble a scam? In my review of Gearbubble, I have found no signs that Gear Bubble is a scam. They are a great way to make money for creative people. Also being a graphic artist would greatly help in the design process, but just as important is coming up with something, either creatively or catchy. The site is free to run campaigns, but the advertising is not. But you can run a Facebook ad for as low as $5.00 a day. It is well worth signing up and I encourage you to start selling products.
GearBubble at a Glance…
Name: GearBubble
Website: https://www.gearbubble.com
Owners: Donald Wilson
Price: Free
Overall Scam Rank: 5 out of 10
VERDICT: LEGIT SCAM due to the overwhelming complaints on support and problems with orders I have changed my rating to Scam for the time being. If Gearbubble gets its stuff together, this could go back to legit.

Hold On, Before You Go…
Look, I know you're looking to make money online. Why not try building a business around what you love doing? This is a 100% legit way to make money, by owning your own online business. It provides the best training online along with the most helpful and friendly community online, with all the support to get you building your online business. I recommend you read my #1 Recommended Program and sign up to get started today.
---
Save
Save
Save
Save
Save
Save
Save
Save
Save
Save
Save
Save
Save
Save
Save
Save
Save
Save
Save
Save
Save
Save
Save
Save
Save
Save
Save
Share This: