Is TeeChip A Scam?
Share This:





TeeChip Review
Name: TeeChip
Website: https://teechip.com/
Price: Free
Owners: unknown
Overall Rank: 6 out of 10
TeeChip Overview
What is TeeChip? Can you make money selling t-shirts? Is Teechip a scam? In this article about Teechip I will highlight the positives and negatives while giving you a general overview of Teechip.
This is my fourth review of t-shirt companies that you can make money from by designing t-shirts and selling them online. I will list them here:

First off, TeeChip is a screen printing company that allows more flexibility in all aspects of the t-shirt industry.
How?
By giving the power to design, market, sell and let's not forget about making a profit, this empowers everyday people not just businesses or groups of people. If you have good ideas and good designs you can make money selling t-shirts and TeeChip is one way to help entrepreneurs achieve income. To make some bank for yourself, in other words.
TeeChip generally simplified is, Upload a design, you select products & pricing, promote your campaign, receive the profits, Teechip ships item to the buyer.
Did I mention it's completely free to start selling? Yep, no upfront investment.
The service is usually called "print-on-demand". Where TeeChip only prints the products when the item is actually sold. So, they don't have to hold a lot of inventory of printed products.
So, if your thinking of doing this it allows more time for designing products and also marketing your products, instead of worrying about shipping details. At TeeChip, no minimum order threshold to meet your campaign goal, if you sell just 1 item, that items get printed and delivered. This is most unusual for this type of business, like most places, you must meet a minimum order.
Your selling custom merchandise with NO upfront cost. Keep in mind to reach enough people you are going to need some kind of marketing plan, and this is not free. Most marketing is done on social media, for example, Facebook, Pinterest or whatever.
What Kind Of Merchandise Do They Sell?
Shirts – 13 different shirts available
Phone Cases – Cases for iPhone and Samsung phones.
Mugs – 1 kind of mug, 110z.
Posters – 3 different size of posters: 11×17, 16×24, 24×36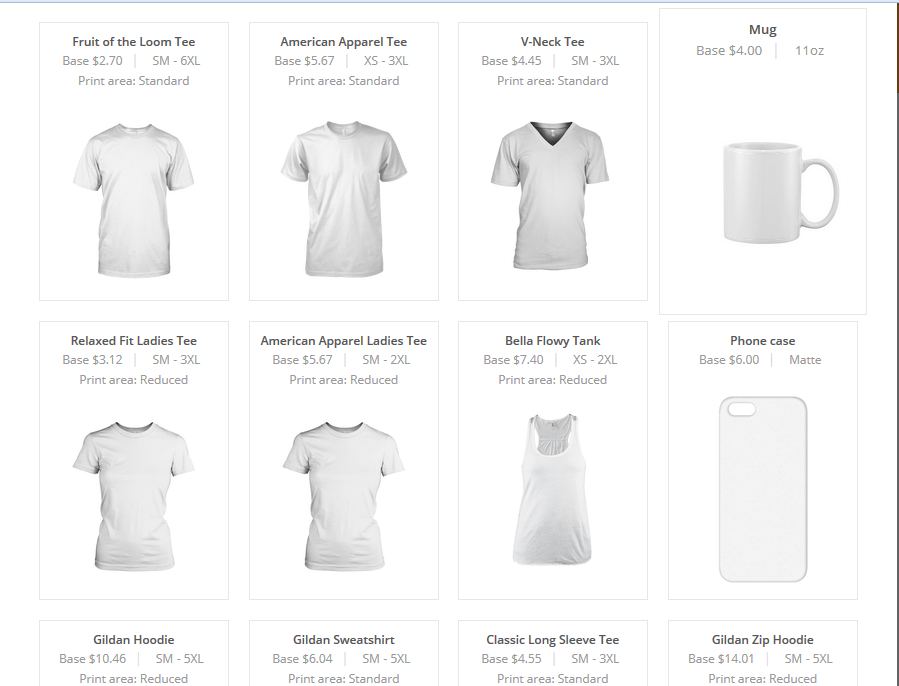 Why TeeChip?
Well, for starters, try larger profit margins, like 30% to 50% more than other t-shirt companies. They claim they have the largest profit margins on any e-commerce platform.
How do they manage this? From TeeChip's operational efficiency, and from their vertical integration, and their belief in cheaper prices means better and more business. They also own their own production facilities, which allows them to control costs.
Shipping prices seem pretty cheap good as well. $3.99 for US addresses and $5.99 for international addresses + $1.99 per additional item for both addresses.
The Good & The Bad
The Good:
No need to stock inventory. TeeChip handles this.
The TeeChip Mastermind is a wonderful guide to help new and veteran designers generating profits. This is a well put together a comprehensive guide. Take advantage of this!!!!
Absolutely no money to start selling at TeeChip, it's 100% free.
Payment is sent via three ways, PayPal, Payoneer, and bank wire transfers. I love options when it comes to the methods of getting paid.
No need to ship items. Teechip also handles this, allowing more time for other things like designing and marketing.
Provides a website in which to sell your products that you designed.
Not a crowdfunding website, where you need to sell a minimum number of items. Sell just one and they print and ship. This is different than other t-shirt companies out there.
TeeChip ships anywhere in the world, for a pretty good price, just $5.99 plus 1.99 per additional item internationally. International people welcomed.
More than one brand to choose from. example Gildan, Fruit of the Loom, and American Apparel.
Why TeeChip? They claim to leave more meat on the bone. Earn 30% to 50% more than other competition does. A serious look at TeeChip is in order if you are looking into this type of business.
TeeChip has a production status page, which shows three features of production. Server Uptime, Garments, and Mugs & Cases. Which shows various trailing day averages to see how long it takes for production to finish orders.
They have a blog. Which is always a good way to receive additional information about the company and to get ideas. They also have posted in multiple foreign languages.
No minimums to sell. A great and unique feature, as most companies have minimums in order to print a run of product.
The ability to make your campaign private.
Auto-restart campaign option for once your campaign has ended.
The ability to offer coupons for your products.
TeeChip has an active referral program. Where you can make money referring people to sell products. If you find my page useful, I would greatly appreciate you signing up under me here, TeeChip referral.
Gives you a storefront in which to sell.
TeeChip has A VIP program for active sellers.
The Bad:
Lots of negative reviews online. Wrong item sent poor quality printing, long delivery times. This needs to be considered before joining and selling.
As with all companies like this, there are always people using artwork that is not their own and trying to profit off of other people's work. Even though the company tries to curtail this. This is a massive problem in this field.
Only offer a replacement if materially flawed.
Highly competitive field. Must be able to turn on a dime and go a different direction.
Have a winning design, expect to be copied.
Not as many options as some of its competitors. No hats, beanies, different size coffee mugs.
Lacks live chat to answer questions fast and efficiently.
TeeChip Tips
A must! To really get started designing t-shirts head on over to Creative Market for cheap graphics that will take your designing to the next level. Not only for cheap graphics and fonts but also you can glean a lot of ideas from examples.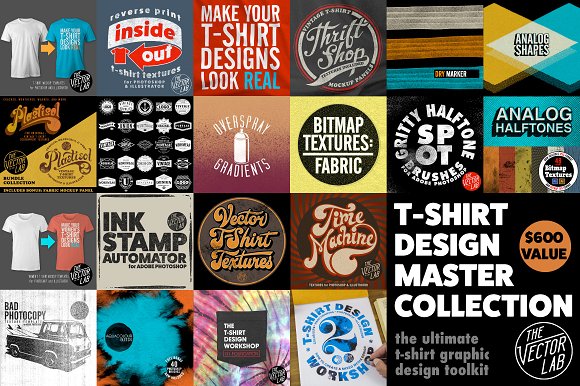 Read my post on Tips for Designing T-Shirts And Selling Them Online for great tips.
If you see your artwork being used on TeeChip's Website, by all means, contact them and let them know as soon as possible. TeeChip says they will expeditiously remove the infringing content and possibly terminate accounts of repeat infringers.
When you join TeeChip, they send you a welcome email. On there is a link to Teechip Mastermind. This is so helpful, it is a guide to help you get started selling at TeeChip. This is packed full of useful material and should be a mandatory read.
TeeChip prefers vector files to any other kind of file types, but they also accept JPG, PNG, GIF, PNG, BMP, PSD, AI, EPS, SVG, PDF, TIF.
They also have a file limit size of 5 MB, with a minimum image resolution of 300×300.
Subscribe to TeeChip's blog and read it. Get to know the ins and outs of the business. This will help you succeed.
Join TeeChip's Facebook Group. Discuss and learn tips from other users.
TeeChip Alternatives
There are many alternatives to Teechip below is a few I have reviewed.
Who is TeeChip for?
If you are looking to create and design products and market them effectively, you will do quite well at TeeChip. This kind of business is highly competitive, and the ability to switch directions and strategies is paramount. But people do make money doing this, and the great thing is you can start out small and scale up once you are more familiar with all the little details. You don't have to be talented in the graphic arts either, as you can pay people (Fiverr) around $5 to $20 bucks to design your idea.
You just bring your desire and marketing skills to the battleground of commerce and hopefully make some money.
TeeChip Tools & Training
TeeChip has your back on this, through their TeeChip Mastermind. It is stocked full of all the information you will need to get you selling products. It's like a classroom for learning the business. Some of the topics covered are:
Find Your Niche – niche ideas, ideas to designs, diving into your niche, identifying your audience.
Design Tips – IP guidelines, design 101, hiring a designer.
Advertising – Scaling up, social media, email marketing, etc.
Advanced – Covers marketing tools, analytic tools, management tools, etc.
Success Stories – Everyone needs a little motivation, and this is the spot at TeeChip.
TeeChip Support
TeeChip has a couple of ways of contacting them.
the phone number for 1-888-476-9250
TeeChip Price
Completely 100% Free
My Final Opinion of TeeChip
Is TeeChip a scam? I don't think TeeChip is a scam. They have no signs of not paying sellers for products sold, they do have multiple complaints about their products online though. They need to focus more on order fulfillment, and quality of product to ease future customers concern as a quick search on Google will pull up many examples of complaints.
Generally, anyone can design t-shirts, as long as you have a good idea. As you can easily pay someone online via Fiverr to design something for you. With some of the best profit margins offered, you will be hard-pressed to find better. This thereby increases your chances for success.
Bring your creative juices and your competitive nature and earn some money.
Join TeeChip Today!
TeeChip at a Glance…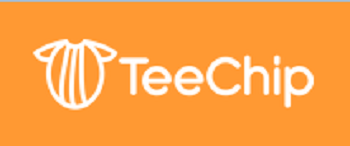 Name: TeeChip
Website: https://teechip.com/
Owners: unknown
Price: PRICE
Overall Scam Rank: 6 out of 10
VERDICT: LEGIT
Hold On, Before You Go…
If you are looking for a 100% legit way to make money, by owning your own online business. It provides the best training online along with the most helpful and friendly community online, with all the support to get you building your online business. I recommend you read my #1 Recommended Program and sign up to get started today.
---
If you have any questions or comment pertaining to TeeChip, I would love to hear them. Thanks!
Save
Save
Save
Save
Save
Share This: