Promote Your Website For Free (Part 2)
Share This:





Promote Your Website For Free (Part 2)
As promised, here is the Promote Your Website For Free (Part 2). In Promote Your Website For Free (Part 1), I mainly focused on how to promote your website using social media, by using simple techniques and tips. In Promote Your Website For Free Part 2, we will explore other ways of promoting your site also for free.
So if you're on a budget and need to bring eyes to your site keep reading, and hopefully you'll learn something new or least get your creative juices flowing.
---
Physical Note Postings
This is just as it reads, leaving a note card or piece of paper within a business or public building on their posting board. On the note card, should be a brief description of information about what your business/website and about what it offered. Also clearly and boldly write your web address on it, so people remember it. Most people think you need to keep it all on the internet, not so. You can incorporate methods outside of the matrix to actual reality, and thus will be utilizing your full potential at marketing your website.
I would suggest either use a 3X5 or a 4X6 index card. These index cards are usually used for note-taking. Preferably a bright colored one that stands out from the generic white lined ones. Then also using a felt-tipped marker (black) to write, making sure everything is spelled correctly and in your best handwriting, so people can easily read it. Your website address should also be available on the card.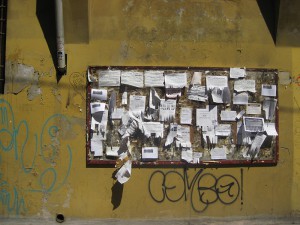 Places that generally have posting boards are:
grocery stores
American Legion Halls
bars
libraries
senior centers
YMCA's
your place of employment
colleges
clubs (gun, hunting, rec halls)
lamp post (in bigger cities)
town squares
---
Email Signature
Probably the most overlooked and powerful method of displaying your web address and also the easiest to do. That's to say its also a pretty effective way to drive traffic your way with known contacts you already have. Perfect, right. So you should take the time and set up all your email address, so they display your newly created email signature, example, Gmail account, yahoo. Mail, home email, etc.
An email signature should briefly describe you and should contain the following information and should be between 4 to 6 lines.
Name – First and Last
Title or Something Captivating
And a form of a way to contact you (phone number, address, email address)
Website address (example: www.google.com)
Possible social media contact information
Special message to promote a website
A great program for creating an email signature is WiseStamp. They allow you to easily customize the perfect professional email signature for yourself. Allowing you to detail your signature with a picture and social media links as well as basic information about your business.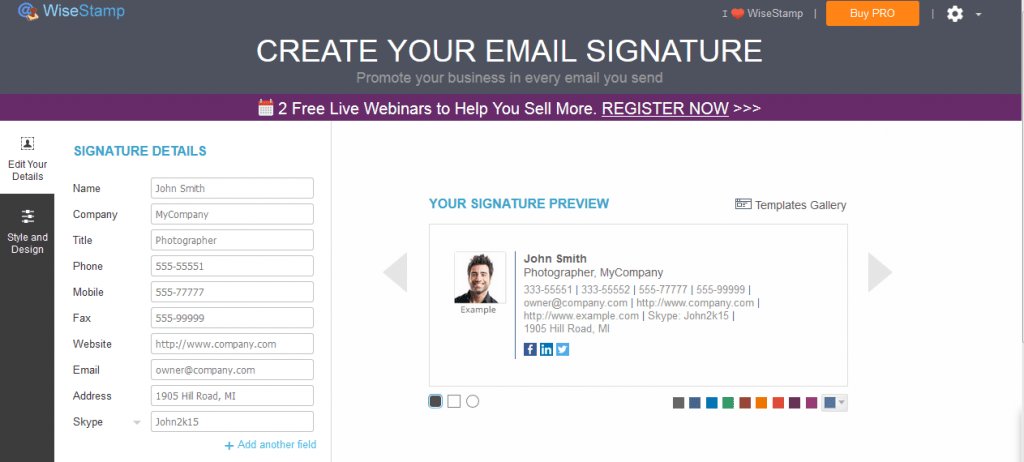 ---
Directory Listings
I also highly recommend that you submit your business and website to all of these popular directory listing companies websites. They cost you nothing but the time it takes to enter the information. Allowing you to quickly and effortlessly access more people by simply filling out the required information. Most of these companies have a free listing, but they also charge a fee more presentations, like video and pictures. But they will list your website and basic information pertaining to your business. Thereby increasing your public exposure on the web and having your website address in more places, creating better SEO for YOU.
Some companies that are Directory Listings:
Manta – They also have a wealth of articles on improving your marketing. Take advantage of this!
---
Article Writing
What you say? Article writing? Yes, you are already writing, "hopefully" great content on your own website. Well, why not, diversify and write outside your pages to expand promoting yourself, product, website, and business.  All the while reaching out to influence new people.
Pull them in, with your charm and skillful use of your mind to keyboard talents. You might be surprised by the results, and maybe help yourself out financially too.
---
Fiverr
This might be a little controversy, but I think all option should be at least open and on the table to explore internally and maybe externally. Now Fiverr, is a great place to get stuff done for $5.00,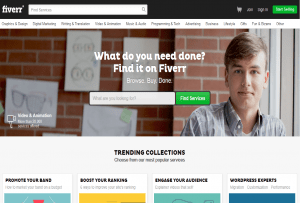 like favicon made, video intro produced, and much more, but they also have people on their for a small fee they will promote your website with varies ways. Either thru social media, email, and Craigslist. I don't claim to know their techniques, but they advertise to reach a certain number of people or cities. A great option to explore and think about.
A less controversy option is the 6 Ways To Boost Your Rankings tab. You Click on this, and they detail six ways to improve your rankings for a small fee, five bucks. People from all over the world who specialize in the respected fields help you obtain your desired results.
Authoritative Content
Keyword Optimization
SEO Audits
Meta Data & Microdata
Explainer Videos
Viral Content
A word of caution, some tactics might tarnish your reputation and thought needs to be put into this before leaping to glorious pie in the sky hopes of clicks from thousands of hopeful visitors. It takes a long time to build something and a moment to tear it down. But also, most are legit ways to increase traffic. Another point is I haven't used these services for this, as I want to learn for myself and retain the know-how instead of paying for someone else to do it for me. You could also have someone write an article for you but what are you going to do in the future always pay for someone to write for you, instead of you doing it yourself free, and learning and getting better at it. I prefer the harder way, thanks.
---
Search Engine Listing
When you have a website is pretty important to let the major search engines know about your website. Like Google, which is the silverback gorilla and Bing, the lesser follower gorilla.After you submit your site, it can be indexed by the respected search engine. This is a free service and needs to be performed to optimize people coming to your website for free. Once there you need to submit your site then verify you're the owner of the website. There are a bunch of ways to do this, but I think the easiest is the HTML tag, then entering it into your WordPress All in One SEO Tab by scrolling down to Webmaster Verification menu and entering in just the information in the quotes from either google or bing.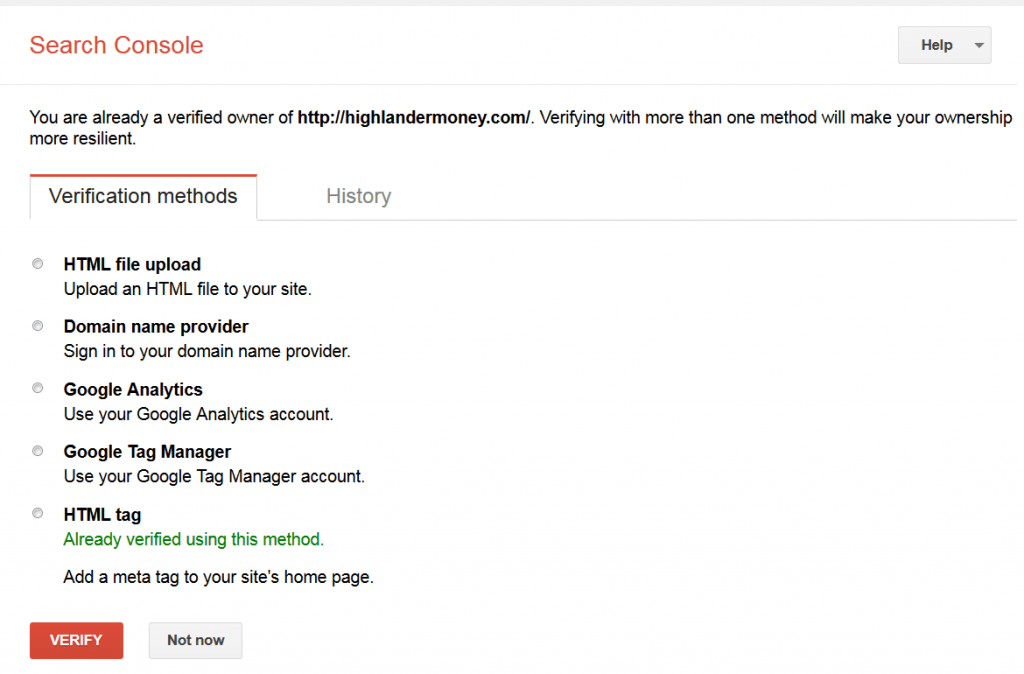 Links to Top Search Engine Web Tools
---
I hope this 2 part series of Promote Your Website for Free article, has helped you understand and get you motivated to implement these suggestion to drive more traffic or at least spark some creative idea to help you.
If you have any suggestions on promoting your website for free or comments, please feel free to comment below.
Share This: