Is Arbonne A Scam?
Share This:





Arbonne Review
Name: Arbonne
Website: www.arbonne.com/
Price: $79 Registration Fee/ $30 Renewal Fee
Owners: Petter Mørck founder
Overall Rank: 7 out of 10
Arbonne Overview
Arbonne is a company that was founded in 1975 by a man named Petter Mørck and a group of partners in Switzerland. .They have been around more than 35 years and with over 1 million members, at one time have joined this company. Now that's a lot of people. Arbonne makes money two ways. The first way Arbonne makes money is through a Network Marketing business, they actively recruit prospects to sell their products. The other way they make money is by promoting and selling products. Their products range from Swiss healthcare products, make-up, aromatherapy, nutrition and weight loss products.
Is Arbonne a scam? Just like most money making businesses people often wonder if this a scam. Well, I also wanted to review and check out this company out so I will be discussing Arbonne below. If you want my number one way to earn money head over here to my Wealthy Affiliate Review.
The Good & The Bad
The Good:
The products they carry are quite extensive from Swiss health care, make-up, aromatherapy, nutrition and weight loss products. The products are all natural.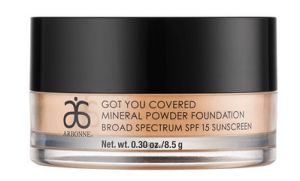 Skincare products
Bath & Body products
Hair products
Sun products
Make-up products
Fragrance products
Nutrition products
Great Products! People really seem to like their products. Also, it seems their products are not sold in a store.
What you want to see in a company is longevity, and this company has this in spades, been in business for over 35 years. They must be doing right, to remain in business for that long.
You get to set your own hours. The ability to work when you want is a real plus.
A decent commission, 35% commission clients, 15% of preferred clients who have a 20% discount.
The more people you have signed up under you, the more money you make because the volume the people below you sell you make a percentage of their sales.
No inventory! No need to store inventory, Arbonne ships directly to the customer.
If you're a top earner, you can get rewarded well. But few people make it here, let's be honest.
If your a self-motivated person with a Pete Rose (Charlie Hustle) kind of approach to go out and find leads paired with great salesmanship, I believe you could do well for oneself.
Arbonne holds meetings to promote to other people and promote business. Having a company willing to invest in attracting new members, is a great way to WOW someone and is a real plus, me thinks.
The Bad
The number one thing for me, that is not in the least bit appealing, are you have to be a salesperson, with the ability to effectively apply selling pressure to persuade potential clients to buy the products and also join Arbonne. This added to the constant pressure to getting more people to join Arbonne or sell more of their product is just too overwhelming for this cat. I'm not a pushy person and I really withdrawal or skirt around people like this, because of their blatant agenda. But not everyone is this way, some thrive on this, but for me, this is a bad attribute.
So when you join most Network Marketing business, they tell you to make a list of your family, friends, and acquaintances. I have done this part, in the past, and it makes things weird after you pitch them and they don't join. They probably wondering if you're going to pitch them every time you see them, kind of thing. I would never recommend doing this to anyone ever again. That's not to say I wouldn't speak about it to them if they said, "so what are you doing lately?" Just casually mention it sort of way, instead of bombarding them with join, join, join, buy, buy, buy. Just let it happen organically.
Just like anything else out there it works great for some people but is not for everyone.
The word "CULT" gets thrown around a lot when looking at people saying bad things about this company. I don't think it's an actual cult, but the people in Arbonne are highly energized and passionate about Arbonne. To a fault. Coming off as that's all they talk about or post about. If you follow someone from Arbonne on social media, everything is Arbonne, give it a rest already. I get your trying to improve your life, but there is life outside of Arbonne too. Post something about your life also.
Like all legit ways to make money, it takes effort and time. It takes months or even years to build a great team below you and even yourself at getting sales of a product. Insert the proverbial, Rome comment.
Products are expensive, which probably makes it hard to sell and then resell them. $36.00 for shampoo, HOLY BLEEP! Really?
A high percentage of Networking Marketers fail, try 97%. Yep, 97%.
A smaller company in the niche health and beauty market. Avon and Mary Kay are the titans, but it's also a positive for Arbonne. The opportunity for Arbonne to steal sales from the bigger companies and they still might have the opportunity for more room to grow.
People run out of people to prospect which leads to the dreaded, "cold sales," cold sales are random people off the streets, people you don't know.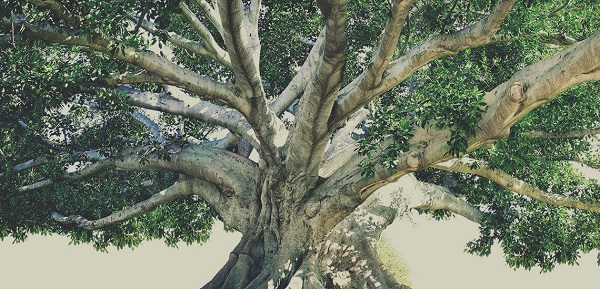 Who is Arbonne For?
The great thing about Arbonne, they sell products everyone uses. Half of the population uses make-up. Make-up is a great field, and they have a very healthy line up of products. Plus they sell a whole menagerie of popular products. So, they have products that many people want and need, on the selling side of things.
On the Network Marketing side of thing of things, I think a highly motivated, well-connected individual with good salesmanship with the ability to work the pavement and social media is a must to find leads and sales. Someone up to date with technology, with the ability to change approach when something is not working.
Arbonne Training
Arbonne has a marketing and sales training available to members and a program called Arbonne University. Arbonne University is a website with comprehensive training for new recruits. It has seven areas of content which it focuses on.
Another way of learning is best summed up by a phrase you often hear about training is, "the best copycat wins". So you follow the methods or system of the person above you, learning their techniques and implementing it.
Arbonne Price
Basically, they have four levels. For a more detailed overview of levels and percentages head over here.
District – 8% Over Ride
Area – Additional 6% Over Ride
Region – Additional 3% Over Ride Plus Get the "White Mercedes Benz" or an $800 car allotment towards the WMB
Nation – Additional 1% Over Ride and $1000 allotment to WMB, No Salary Cap Ever
They have two ways to make money at Arbonne. First one is Commissions. Commissions are direct sales you make to your customers regardless of which level you are on. This is the lesser of the two ways to earn, meaning you make generally less money this way then the other way. Not life changing money, but fun money.
The second way is the real game changer way to earn money called Over Rides. Where you make an additional percentage from your personal purchases or anyone that buys a product from you or anyone on your team, it varies, by the percentage of which level your currently are at, District, Area, Region or Nation.
For an idea of products and product, pricing click here.
My Opinion of Arbonne
Arbonne is a legitimate company. It is a legal way of marketing and disturbing products. So for the questions, "is Arbonne a scam." The answer is No, No it is not a scam. They carry a great line of products and have been around since 1975. Not everyone will make money at it, but some definitely will. It's like most things; it's just up to you to decide if your compatible with Arbonne's way to earn money. Weighing the Pluses and Minuses of Arbonne then deciding.
Arbonne Overview
Name: Arbonne
Website: www.arbonne.com/
Owners: Petter Mørck founder
Price: $79 Registration Fee/ $30 Renewal Fee
Overall Scam Rank: 7 out of 10
VERDICT: LEGIT
---
If you have any opinions or question or comments, please feel free to comment below. I will be happy to try and answer them.
Share This: