Types Of Jobs Online
Share This:





Are you looking for an online job?
Whether you are a housewife, currently retired, student, or currently unemployed or even employed looking for a second job, you can earn some decent income from these online jobs. Thankfully, in today's technology environment, more and more jobs are becoming available online. People are also enjoying working out of their homes avoiding the daily commute.
For my #1 recommended way to earn money online, check out my review here, Wealthy Affiliate Review.
I am going to describe and show you some of the best jobs online.
---
Transcription – There are a couple of different transcription jobs available, general transcription and medical. General is what we will be focusing on.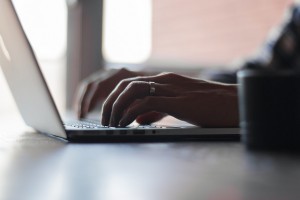 There a quite a few companies that will hire you if you don't have any experience in the transcription field, which is good, it'll help build your resume if you enjoy doing transcription work and want to find a better paying transcription job. Quite a few of these company welcome beginners. Other employers want at least two years experience, but they also pay better than ones excepting beginners. I also did a full in-depth review of CastingWords, Is CastingWords A Scam?
My experience with some of these companies is that they really want someone that is very detailed orientated. All the English staples, spelling, correct punctuation and all that jazz. They all have their own different guidelines. My biggest piece of advice would read and reread the guidelines and then reread it again and maybe again after that. It will help you get higher scores on work and in turn higher pay. Some of which are quite lengthy and they expect you to follow it to the letter.
This job will take patience, practice and time to become efficient. As efficiency is the name of the game in transcription, the faster you get done, the more you make per hour. While doing this job you transcribe different types of audio, and sometimes it's interesting, and you learn stuff, other times its pure boredom and can barely hear them. You usually can preview the audio before you commit to working on, so you know what you're getting into.
All that is needed is:
Good typing speed
Transcription software
A quality foot pedal (trust me, this is a must)
Good spelling and grammar (helps with speed)
A decent set of cans (headphones)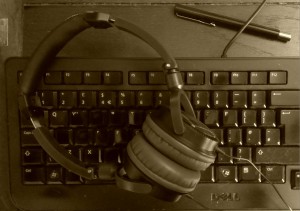 Most companies want you to be able to type at least 60 wpm. If that's not you, there are many free online typing sites that can help you get your speed and accuracy better.
As far as software goes Express Scribe Transcription software is a great program, and it makes the job a lot easier by allowing you to slow down the speech. They have a free version and a pro version. I highly recommend the Infinity USB foot pedal, which has three pedals and you can adjust what each pedal does, slow, stop, rewind, etc.
Also, another tip about this job, join and apply for at least 4 or 5 companies. This will keep you busy in the long run, as sometimes there is no work available at one job but at another there is. So this would keep you earning steadily.
Some companies that hire for Transcription:
---
Search Engine Evaluator – There are about five companies I know, that hire for Search Engine Evaluator. The search engines don't actually hire you they hire third-party companies to hire individuals to work for them. So you are hired as a sub-contractor. I have found this job challenging and rewarding.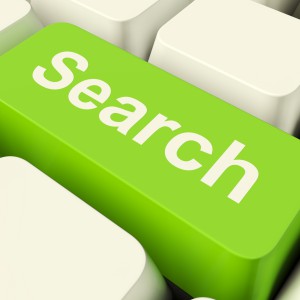 Search Engine Evaluator usually works from home and helps evaluate a search engine's results. Then determines how pertinent a results page is for a particular search term. This, in turn, helps the search engine provider offer more helpful results to its users.
When you get an acceptance email from a company, usually you sign an NDA (Non-Disclosure Agreement). Where you agree not to share any information about the process of doing your job. The major search engines are the companies like Google, Bing, and Yahoo. I can't really get into too much information as I have signed an NDA.
They basically give you a lengthy guideline, which has examples and you study that. Then when you're ready, you take a test or series of test to qualify. You usually have to score pretty high to pass. I would say at least 80 percent to pass. This might be different for different companies. To pass my test, I failed the first time, so I studied the guideline over and over again. This I can't overemphasize is a must, as I found the test is quite hard and some question are open to interpretation. Also, make sure you print out the guideline and study it whenever you can.
The pay varies between $11.00 to $15.00 an hour.
They have some qualification you must meet:
High-Speed Internet
A Newer Computer (4 years old or newer)
Internet Savvy
Strong Research Skills
A Security Software
Some Require a Degree or In the Process of Obtaining One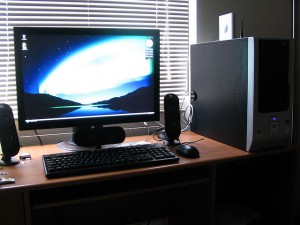 Companies that hire for Search Engine Evaluator:
Another important tip about getting hired from these companies is to expect a long time of being contacted after doing the requirements and apply for a position. How long? Try six months to years. I assume due to the number of people applying for the jobs and the need.
I have been actively receiving every so often alerts of job openings many years after applying for them.
---
Online Tutor – This is a relatively new job on the scene. Companies hire you to tutor for various subjects be it language, English, algebra, physics, chemistry, calculus, improve grades, business, programming, test prep and more. Online tutoring gives people access now to find experts in just about any field you want, even for obscure subjects. This is a great way to share your knowledge and your love of your subject. Which could be a very rewarding experience.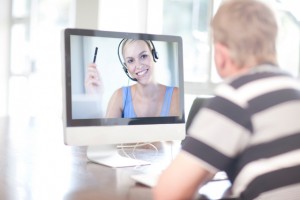 This job could be ideal for someone that's been laid off from work, or whose position has been cut. To help fill in the gap until you find another job in your field or possibly just tutoring from then on.
If you are comfortable talking and teaching what you know, this could be a great way to earn an income. The sessions are personalized and one on one. The sessions are through chat, video, and audio. Most of these sessions are done through Skype or some other kind of video conferencing program. One of the great things about this job is the flexibility because you work whenever you're available.
The hiring process for most jobs in this field includes the following steps:
Filing out an application
Some kind of subject exam
A mock session
A routine background check
Start Working
Students ages can vary and range from Kindergartner to adult.
Requirements vary depending on the company. Some companies require a four-year degree, while others do not. But a lot of companies also require more than a bachelors degree and also require actual classroom experience. Also, if you have more area of expertise and pass more than one subject exam, you're more likely to hire over someone that only has one area of expertise.
While the pay is generally paid hourly. The pay varies, ranges from the minimum wage to $30.00/hr.
Companies that hire Tutors:
---
Data Entry – There is a great need for this position to bring documents from paper to digital, also putting data into spreadsheets. This is one of the most popular online jobs out there. Many businesses outsource these jobs to large companies that hire work at home independent contractors to do data entry.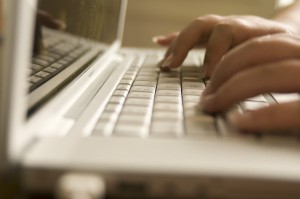 Requirements for this job are
Computer with high-speed internet
Good typing speed and accuracy
Also, knowledge and experience of various software programs Word and Excel PowerPoint are required.
Computing skills
When looking in this field of work, it is riddled with scams. Doing your due diligence (DD) on the company you plan on working for is a MUST. Companies that ask or require money is a dead giveaway, for a scam.
Companies that hire Data Entry:
---
If you have any questions or comments concerning online jobs, please feel free to ask me.
Save
Save
Share This: