Best Free Website Builder & Hosting
Share This:





Best Free Website Builder & Hosting
The number one way, and it is a very important way, to make money online is to own your very own website. Maybe, you don't want to have a business online, and you just want a website for a hobby. Well, Site Rubix is the place to do that! Where you can control what information is shared and the direction of content. So your steering this ship to online profits. I am here to show you the best free website builder & hosting there is and get you engaged in the creation process. So let's get crackin'.
Worried about that word free? But with a free website, there is usually a catch. Slow speeds. But not with Site Rubix. You'll get fast speed along with the use of the flexibility of WordPress.
What is WordPress?
At Site Rubix, you get the benefits of using the WordPress Platform. Well, why should this matter? Because about 1/4 of the internet pages you see online are made with WordPress, and those numbers just keep growing every day. WordPress is an open sourced free website making tool. It has the simplicity for creators and owners and the raw engine power and details for developers. Many top famous blogs, Fortune 500 companies, and even celebrities use WordPress. It's that good!
Trust me; this is soooo much better than the old days of writing HTML code. The sheer amount of time, learning and trying different codes for things to look right and function correctly. Back before WordPress even existed. Now it today tech environment it different, a lot different! That's a good thing, and we are here to reap the benefits.
Benefits of Using WordPress
Ease of use
Simplicity
Flexibility
Comment Section Built-in
SEO right out of the gate
Freedom
Great & Easy Theme Choices (thousands of them)
Compliant with W3C for now and future browsers
Available in many languages
3 Minutes to Create A Website
How do you make a website in 3 minutes?
Don't worry, and it's fast and easy. This is where Site Rubix comes in. If you don't have any experience with creating a website, this is perfect, because you will see the potential up close and the walls of misconceptions will be torn down for you once you realize how simple and easy it is to get a fantastic looking website up. To prove this watch this video below as it shows you start to finish how to get going on creating a website for free. Then enter the name of what you want to call your website in the box provided below the video.
Now, What Do I From Here?
So now you have witnessed how fast and simple it is to create and build a WordPress website. You are going to have to fill it with content. To fill it with content, your going to need help. Help and a clear course of direction to build a functional ranking website are paramount. Nobody just knows this stuff; it must be learned. Everybody needs the training at some point, and there is just too much information to know.
You're in luck because at Wealthy Affiliate along with the two free WordPress websites with Site Rubix, you also get training. Either join the free starter or premium account. The Free account you get the 10 Free Training Course and access to Phase 1 of Affiliate Bootcamp Training.Very good information BTW. The Premium account you get it all. To find out more check out my review on Wealthy Affiliate it will explain it all in detail.
10 Free Lessons
Getting Rolling!
Understanding How To Make Money Online
Choose A Niche
Building Your Own Website
Setting Up Your Website
Getting Your Site Ready For SEO
Finding Content Ideas From Keywords
Understand Website Pages & Creating Your…
Creating Quality Website Content
Congratulations And Your Next Steps
Say you just join the for the free account, to test the waters and get the free training offered. Which by the way is how I started with Wealthy Affiliate. I took advantage of the first seven days and explored all the premium stuff they have there because with a Free Starter account you have seven days to see if it's worth it to go premium. Just to be crystal clear, you have seven days only, before you don't have access to the Premium information. You can take full advantage of this and start implementing it right away. If you want a website for whatever reason, making money, a hobby, personal interest, a personal website, or whatever inspires you, this WILL GET YOU GOING!!!!
So, I highly recommend you at least join the Free Starter account and get your feet wet and learn as much as you can and start implementing it right away on your newly created website. Site Rubix with Wealthy Affiliate is the Best Free Website Builder & Hosting out there.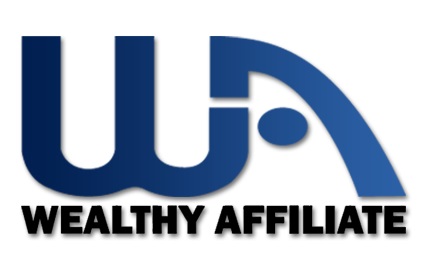 If you have any questions,  need help, or would like to comment on Site Rubix, WordPress, or Wealthy Affiliate, please do so below. Thanks
Save
Save
Share This: