Can You Make Money With Shopify?
Share This:





Shopify Review
Name: Shopify
Website: www.shopify.com
Price: $29 a month/ $79 a month/ $299 a month
Owners: Tobias Lütke, Daniel Weinand, and Scott Lake
Overall Rank: 8 out of 10

Shopify Overview
It always starts with a simple thought.
What thought, you might ask? Hopefully, a thought of owning your own business, that's a fantastic thought. As that's probably what brought you here.
But where do you go from there?
Thankfully, Shopify was created by three young men that were unsatisfied what was currently being offered for products on e-commerce.
But for most of us, we want to know the all-important question, can I make money with Shopify?
I hope to answer this question, as well as help you understand Shopify better to see if it the right fit for you.
Let's begin, shall we?
What Is Shopify?
Shopify simply is an e-commerce platform that allows people to build and create their own businesses from their home in which to sell products over the internet.
It's never been easier to start a business than it is right now. Shopify is there to help you and will handle everything from payments and marketing, shipping and to a secure checkout.
Now, it can be a pretty daunting experience creating your first online business, I know I've been there, but thankfully…Shopify has a ton of resources to help guide you along. Like for example guides, videos, podcast and the general ease of use of their platform.
With over 1,000,000 active users and $46 Billion sold on Shopify, it's hard not to notice as a way to make money online by having your own website. Create in 2006 to fill a much-needed void, Shopify has become a valuable platform.
As this speaks to their general usability, as well as their
How Much Does It Cost?
To begin with, Shopify is offering a generous 14-day free trial; this allows you to take the platform through a test drive, to help you determine if Shopify is right for you. Important note, you can cancel anytime during the trial offer.
There are four Shopify Plans
Shopify Lite – $9 a month – This allows you to add products to your existing website or to sell on social media by allowing you to accept credit card payments.
Shopify Basic – $29 a month
Shopify Pro – $79 a month
Shopify Unlimited – $299 a month
The Good & The Bad
The Good:
Award-winning Customer support 24/7.
No contracts, you pay month to month, but they do offer a 10% discount on yearly plans and a 20% discount on a two-year plan.
Allows you to accept PayPal and credit cards.
If you're new to all of this, create an account and become friends with the Resources page, located on the left side of the screen. A wealth of information, training, contact information for questions and more.
Unlimited Bandwidth.
Great overall designs, either free or paid themes.
The ability to accept credit cards instantly with Shopify payments with no third-party accounts to create and integrate. 100% SSL provided as well.
Massive creditably and trustworthiness.
14 Day Free Trial to help you decide through and make an informed decision.
Sell unlimited SKU's.
Shopify has a built-in SEO.
The ability to access e-commerce analytics.
Shopify Mobile to process purchases through a smartphone.
You can use your own domain name.
Signing up with Shopify you can also process in-store purchases with the Shopify POS.
Industry leading response times and the latest cutting-edge infrastructure. So it is freaking fast!
Constant improvements. I love seeing this in any company, always looking to improve by investing in themselves.
Setting up a free or professional theme in your Shopify store is fast and easy.
I like the settings that allow you to edit your themes, lots of choices to get it looking the way you want. Fully customizable.
Themes allow for adding social media Follow Us buttons.
Allows you to adjust shipping rates for domestic and international.
Manage unlimited products & inventory.
Track sales and growth trends.
Order fulfillment in a single step.
The ability to work with Etsy.
Did I mention they are FAST? From page loading to credit card processing.
Large App Store, with many apps to choose from.
The Bad:
A limited number of free themes available.
You'll be paying for credit card fees.
Some add-ons will charge a fee off of each transaction.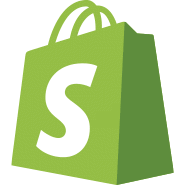 Shopify Tips
If you're thinking of using the free website domain name at Shopify, I will try to sway you against it. As you can buy a unique domain on Shopify for only $14.00 a year, this will look more professional and is more comfortable for customers to remember rather than having the "myshopify.com" prefix after the name you choose. For example, only, my website would be highlandermoney.myshopify.com for the free domain name, now if you pay for the domain name, it would just be highlandermoney.com.
Shopify Alternatives
Wealthy Affiliate – While this isn't an e-commerce site, this will teach you how to build a website correctly, add content, SEO, buy a domain, hosting, and so much more. This is what I use, and I highly recommend it.
BigCommerce
Volusion
WooCommerce
Ecwid
3dcart
Who is Shopify for?
Anyone looking to have sell items on their own website, thus controlling their own website. Shopify is geared mostly to beginners and for small businesses with limited resources, those people who are just starting out, that want to get up and running while minimizing the cost and time with ease of use.
Shopify Tools & Training
Once joined the Resources is where a lot of essential tools and training, as well as contact information, can be found. I'm pretty impressed with the tools provided
Shopify Support
Shopify is known for their outstanding customer support. This gives you the reliability to lean on the support staff when needed to get quick, concise answers.
Along with that, they have beneficial FAQs pages, email, chat support and the phone support. So you can rest assured there will be a safety net under you if you need it.
My Final Opinion of Shopify
Shopify is a convenient all-in-one solution if you are looking to build an eCommerce store. While this platform is excellent, you will have to have some knowledge as well as putting in some elbow grease to get things the way you want it.
With plenty of reliability, and ease of use, as well as trustworthiness it's no wonder why Shopify is the giant in the eCommerce world.
I do believe Shopify has all the tools to get you started and most importantly to make money with them.
Shopify at a Glance…

Name: Shopify
Website: www.shopify.com
Owners:  Tobias Lütke, Daniel Weinand, and Scott Lake
Price: $29 a month/ $79 a month/ $299 a month
Overall Scam Rank: 8 out of 10
VERDICT: LEGIT
Hold On, Before You Go…
If you are looking for a 100% legit way to make money, by owning your own online business. It provides the best training online along with the most helpful and friendly community online, with all the support to get you building your online business. I recommend you read my #1 Recommended Program and sign up to get started today.
Share This: